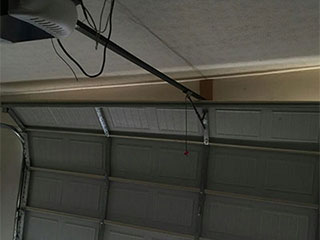 Very few individuals born today will ever know the difficulties of having to open and close a heavy garage door by hand. However, these systems do have a shelf life, and if your system is particularly old you may be considering an upgrade for any of the below reasons.
The Unit Keeps Failing

When an old garage door opener begins to open and close the door at will, and you've forked out for repairs numerous times already, it could simply be that it's time to replace the old model with a newer one.

Noise Level Reduction

If everyone on the street knows when you are home because of the noise your opener makes, and lubrication makes no difference, it may be time for an upgrade. Newer models offer a much quieter operation that is generally easier on the ears and less anti-social for those living around you.

Increased Security Features

Older garage door openers usually require the addition of alarm systems and locks to keep unauthorized people out of your garage and/or home. Newer systems offer better security options through improved monitoring capabilities. Rolling code technology, which changes the code each time the door is opened with the remote, makes it harder for intruders to obtain control of a static code. Lastly, some higher tech units work with fingerprint technology or can be synced up with your phone to enable control even when you're abroad.

Object Detection/ Auto-Reverse

It's a scary thought, thinking that if something goes wrong, the door will come down on the hood or trunk area of your vehicle. It could leave dents and scratches which will ruin the aesthetics of your car. Newer openers can detect when an object is in the way and will stop, or reverse direction automatically.

Keyless Entry Capability

It can be a hassle to walk all the way through the house to get a set of keys to retrieve a rake or hose from the garage. New opener systems offer keypads that can be installed by the garage door and allow instant keyless access.

Extra Battery Power

If a storm rolls through and knocks out the electrical power, an older opener model will likely just shut down. You will have to manually open and close the door until power is restored. Newer openers, however, offer backup battery power options.
A newer opener system might be one of the best investments you can make. Better security and increased convenience are usually worth the time and expense!